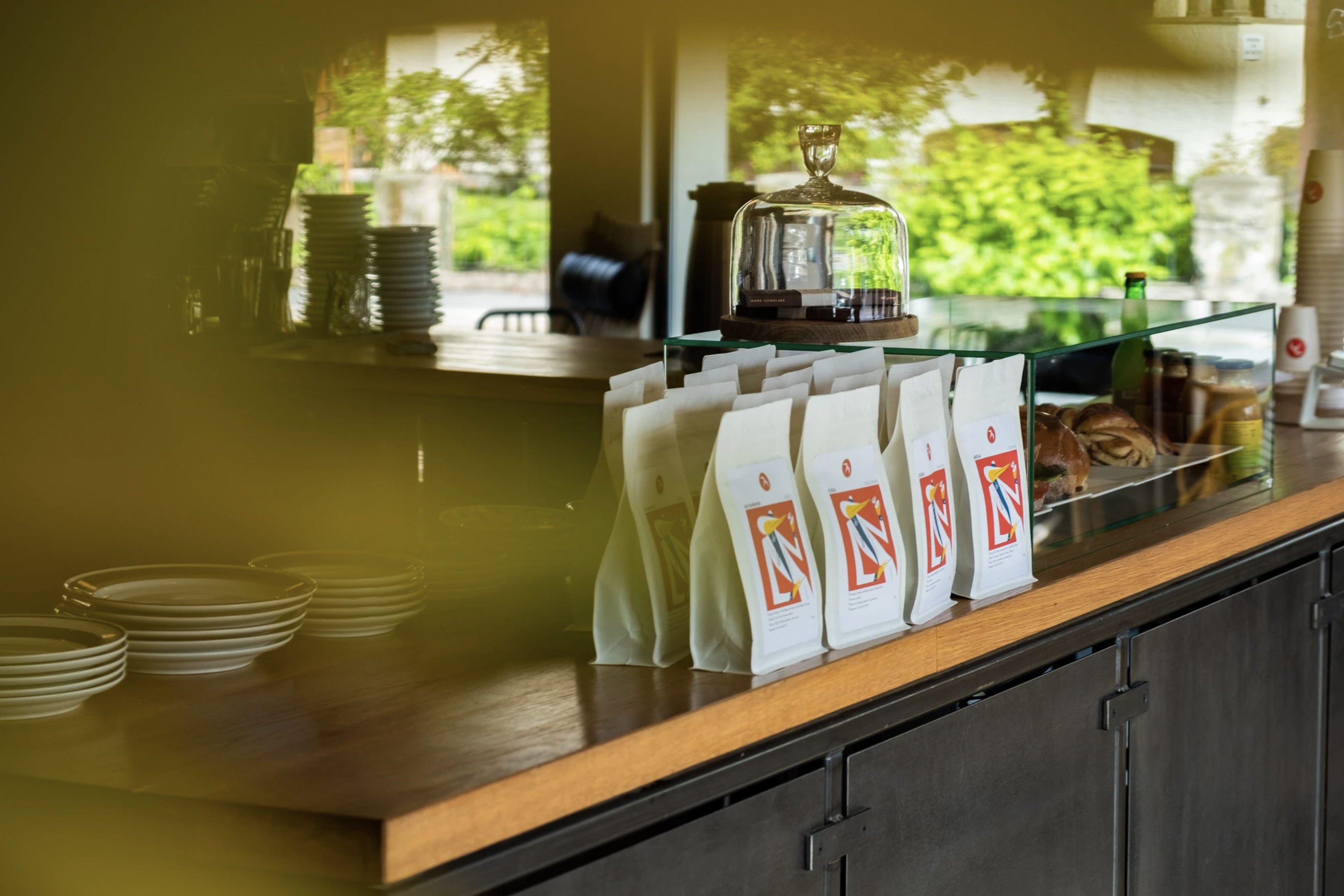 FUGLEN COFFEE ROASTERS
Specialty coffee lightly roasted in
Oslo and Tokyo since 2018

Global Distribution
B2B and B2C
Fuglen Coffee Roasters is a specialty roaster established in 2014 (Tokyo) as the sister company to Fuglen. Dating back to 1963, Fuglen preserves one of the most prominent and longest-lasting heritages in Oslo's coffee scene while also being one of the best cocktail bars in the city. Today we have six bars and two roasteries — one in Gamlebyen, Oslo (shipping to Europe and North America), and one in Noborito, Tokyo (shipping to Asia).

We believe that producers are the key to being able to produce high-quality coffee. We aim to honour them by paying sustainable prices and building relationships based on transparency and a great love for coffee. From bean to cup, we always hunt for a unique tasting experience and a roast profile that best represents the coffee and its region.

FUGLEN COFFEE
Our coffee is lightly roasted, the Nordic way. It's a process that enhances the unique flavour characteristics of the coffee, allowing them to shine without being masked by flavours from the roasting process. Light roasts present acidity and a light, silky body, and you can expect to taste flavours like honey, fruits and flowers.

In addition to serving six Fuglen bars in Oslo and Tokyo, we are proud to have our coffee in many cool bars and restaurants across the globe. You can easily order Fuglen Coffee from our webshop, large or small scale, as a one-time purchase or as a subscription. You are also welcome to contact our staff directly and let us help you find the best deal for your place and taste.


---
CONTACT
For a visit, retail request or personal orders,
contact the roastery closest to you:

St. Halvardsgate 33, 0192 Oslo, NORWAY
Shipping to Europe and North America
Facebook, Instagram, Email

fuglencoffee.no ︎